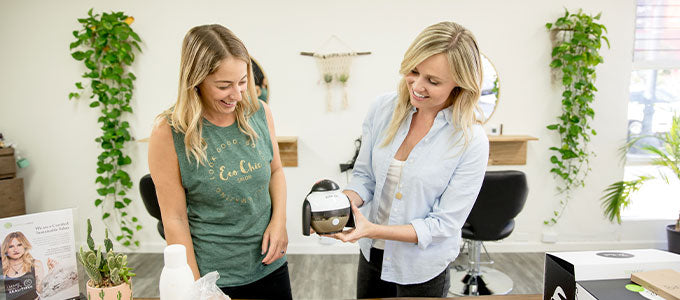 FAQ & Support
Sustain Beauty Co has a 30-day return policy for all unused products. Shipping is non-refundable. All returns need to be returned in their original packaging, in new condition with no parts missing for a full refund. Exceptions to the condition will be considered based on programs offered by each individual brand, like the ECOHEADS North America buy-back program. Any fees or processing administrative charges due to charge backs or claims made will be deducted from the final refund.
Our products come with a full 1-year warranty. Learn more on our Warranty page.
All direct payment gateways adhere to the standards set by PCI-DSS as managed by the PCI Security Standards Council, which is a joint effort of brands like Visa, MasterCard, American Express, and Discover. International orders must be handled directly and are accepted by wire transfer only.
In order to give you the most competitive rates while shopping, we will shop the lowest rates from We use standard shipping via USPS, UPS, and FedEx. If you require a specific delivery method, or courier service, please contact us for a direct quote.
All orders are fulfilled from our MO-based warehouse so U.S. orders usually arrive in 5 business days. If. you have any issues with your delivery or questions, please review our knowledge base and submit a support ticket.
Products are stocked up on a regular basis.
If a product you want is out of stock, please feel free to shoot us a message with the product you are looking for in the subject line. We will send you a notifications when they are back in stock!